Rebuilding beverages at the molecular level
Science in every sip
Every beverage we drink is mostly water. Beer, soda, juice, coffee, tea - all are at least 90% water, plus a little sugar, alcohol or flavor compounds.
Cana scientists figured out how to identify and isolate those molecules that drive flavor and aroma to recreate thousands of drinks – without moving bottles filled mostly with water around the world.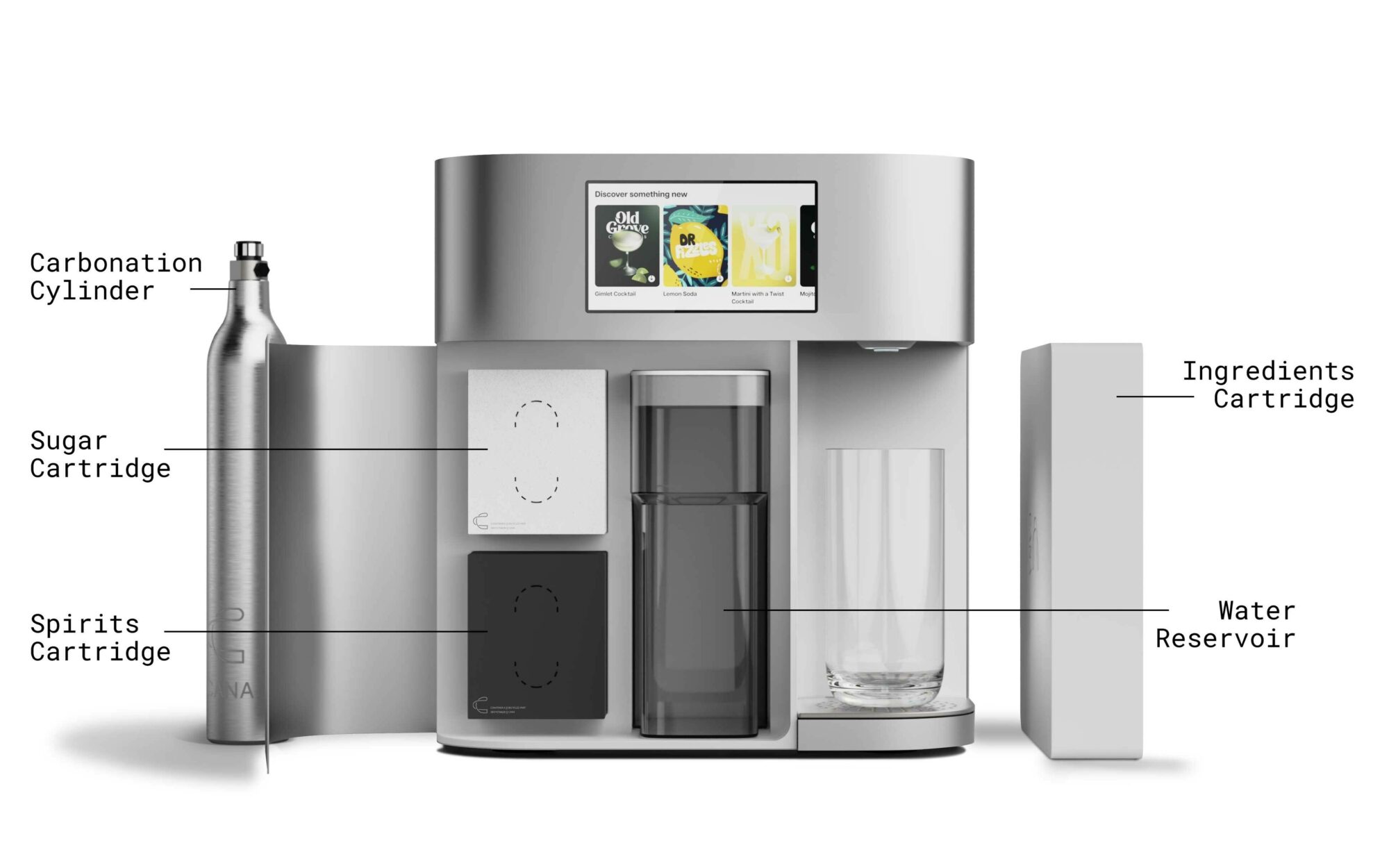 A simple system to rule them all
Unlike wasteful systems that make a single drink per pod and generate huge amounts of trash, Cana's cartridge system delivers thousands of drinks with virtually zero waste.
We rebuild each beverage at the molecular level using hundreds of ingredients — all within a single ingredients cartridge. The sugar and spirits cartridges complete the system, and all are automatically shipped to you.

Not your mama's juicer
The world's first molecular beverage printer combines all-natural ingredients with novel technologies that dispense compounds at the milliliter level of accuracy. The result is an infinite variety of chilled and carbonated beverages in under 30 seconds.
You can customize and personalize every beverage thanks to a 7-inch touchscreen, or from your mobile phone. Over-the-air software updates ensure you always get the latest updates, brands and fun experiences.

Reserve Now