Maximum taste. Minimum waste.
Cana One is the world's first molecular beverage printer. Any beverage, custom made for you, without the waste.
$99 reservation fee today
$499 for the first 10,000 orders
$899 device price thereafter

Deliveries start 2023
Reserve now
Everyday favorites
Cana One serves all your daily must have drinks, including cold brew coffee, tea, flavored sparkling water, soda, juice, and even specialty cocktails.
Cana updates its beverage catalog with new brands from partners and creators from around the world.

About beverages
Dial your drink
Boost your juice. Turn up the tart. Kill the sugar. Up the alcohol. All with the push of a button.

Reserve now
Experience the extraordinary
Take a wine tour, taste 10 cocktails from 10 countries, or sample what's hot in your neighborhood tonight. Discover drinks that will blow your mind.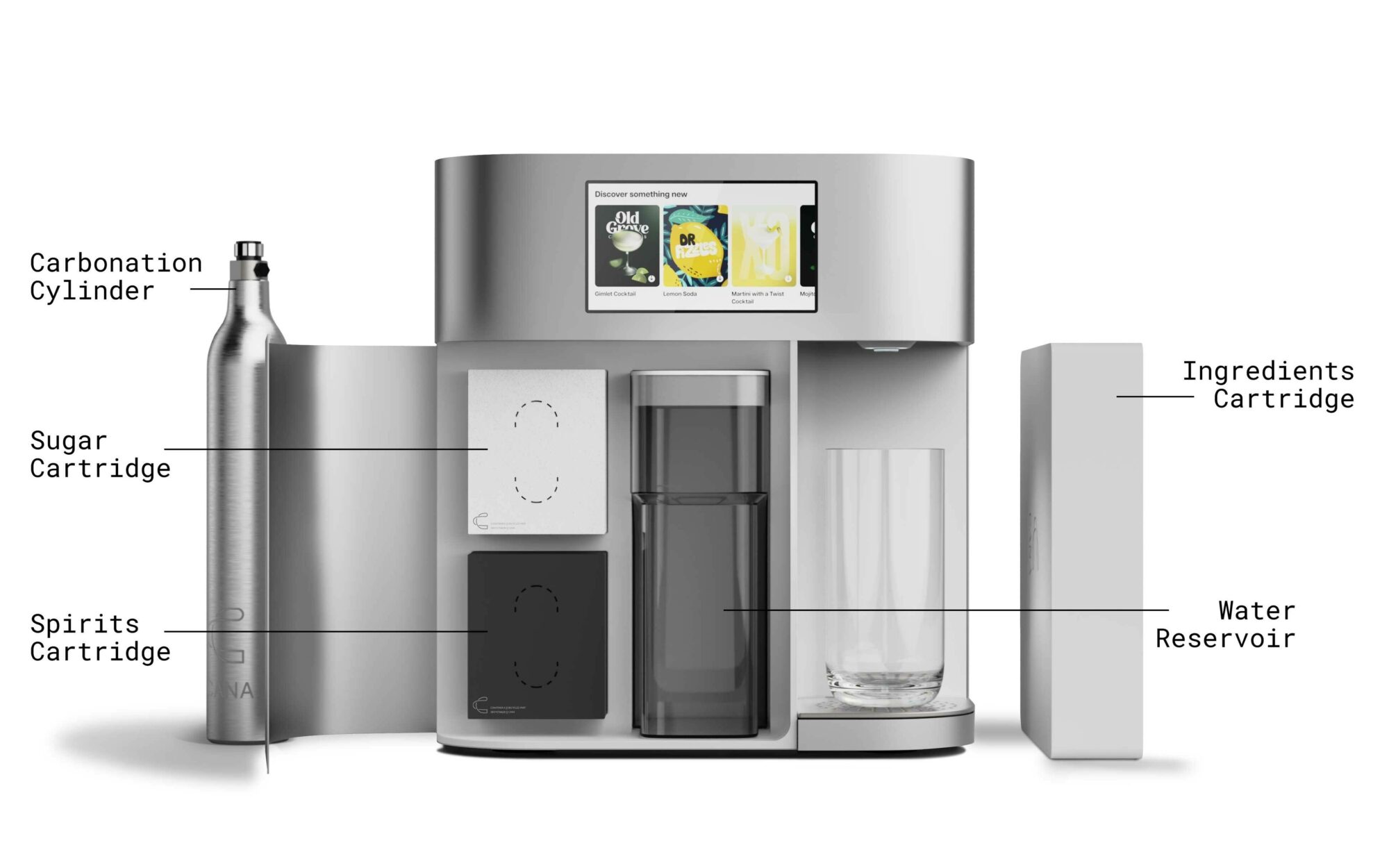 We made it simple

Unique cartridge system
Cana One includes a cartridge with a universal ingredient set – no pods, no powders, no waste.
Delivered to your doorstep
Cana automatically ships cartridges to your door, before you run out. You'll never need to think about it.
Goodbye, shopping and recycling
Each cartridge lasts at least a month, and Cana recycles all cartridges for you.

Cana vs. the grocery store